Reproduction Project
The Engels E.1 is an attempt to create as close to the original as possible, a reproduction of the Fokker Dr.1.
The triplane always was my childhood dream. A visit at the Deutsches Museum of Munich when I was 12 years old ignited my wish to build one for myself. By 18 that first built was completed. At that time I did it for the Technik Museum of Speyer on the Rhine, a sub branch of the Auto- & Technikmuseum of Sinsheim. It still is part of their exhibition there. In the meantime I have built 5 more of this type. My very first own triplane however I am just about to finish. At the same time I am working on a second triplane which will be subject to trade or "sale". In case of interest, talk to me.
Several triplanes are being built from my drawing world wide. Some exclusively built from my drawings and research results, others use my drawings to pimp up projects started from Redfern or Sands drawing sets. Others just compare my results with their´s.
As already pointed out I am currently building two triplanes at my workshop at Wäschenbeuren. One of these is looking for a new home, the other one will remain part of my exhibition and museum. Main goal of my work is to teach others about early aviation and aircraft construction. Anybody who shows interest is invited therefore to come and see or to participate in actual build and gain some hands on experience
The almost finished triplane of mine was supposed to be certified as experimental in Germany, but at the time it became clear that TVAL would not stick to their agreement of delivering a new built rotary engine, I gave up on it and cancelled the registration process. The first two examinations by the German aviation authority were done though.
Welcome to the
ENGELS E.1
by the Fokker-Team-Schorndorf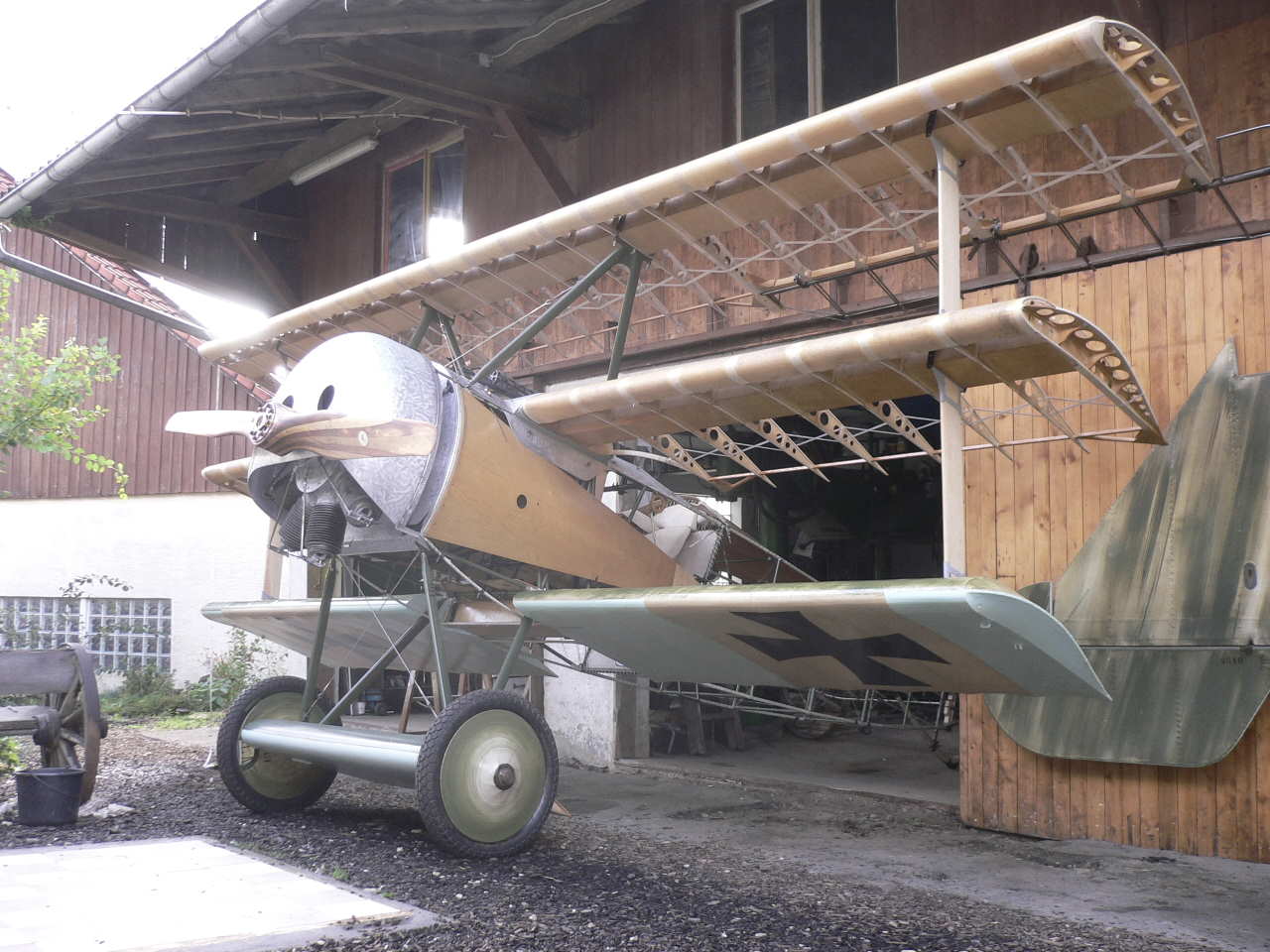 Achim Engels
Engels Aeroplanbau
Heubeundstrasse 1
73116 Wäschenbeuren - Germany
E-mail: engels@fokker-team-schorndorf.de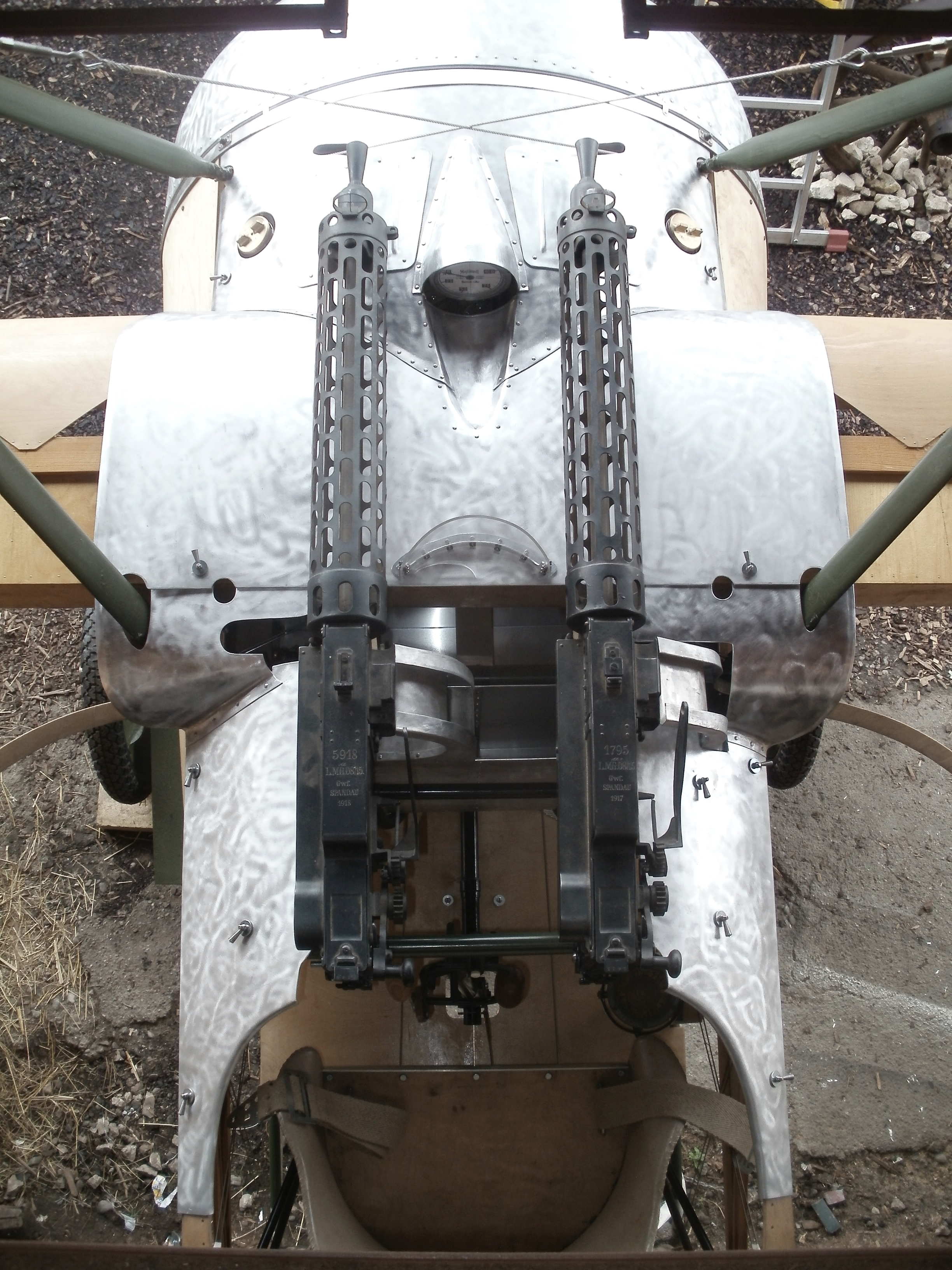 Nachbauprojekt
Bei der Engels E1 handelt es sich um den Versuch, die Fokker Dr.I von 1917 möglichst authentisch nachzubauen.
Der Dreidecker war schon immer mein Kindheitstraum. Ein Besuch im Deutschen Museum in München als 12 Jähriger gab dann den Startschuß. Mit 18 war der erste Nachbau fertig. Ich habe ihn damals für das Technik Museum Speyer angefertigt. Dort hängt mein Erstlingswerk noch heute. Mittlerweile habe ich fünf Flugzeuge dieses Typs nachgebaut. Meinen ersten eigenen Dreidecker verwirkliche ich mir derzeit und baue zeitgleich noch einen weiteren zum Tausch oder "verkauf". Bei Interesse kann man sich gerne bei mir melden.
Nach meinen Zeichnungen werden weltweit auch zahlreiche Dreidecker nachgebaut. Einige halten sich hierbei streng an meine Forschungsergebnisse, andere nutzen sie, um die nach Sands oder Redfern Zeichnungen begonnen Nachbauten zu verbessern oder einfach um ihre Ergebnisse mit meinen abzugleichen.
Wie bereits angedeutet entstehen in meiner Werkstatt in Wäschenbeuren gerade zwei neue Dreidecker. Einer davon sucht ein neues Zuhause, der andere wird als Teil meines Museums hier verbleiben. Aufgabe meiner Ausstellung ist es, bei Interesse den Flugzeugbau anderen näher zu bringen. Wer also Interesse zeigt, darf gerne vorbeischauen und ansehen oder sogar mitmachen um tiefer einzusteigen.
Der beinahe fertige Dreidecker bei mir, war ursprünglich für eine Zulassung in der beschränkten Sonderklasse als Experimental beim LBA gemeldet. Allerdings habe ich diese Meldung zurückgezogen als klar wurde, dass der mir von TVAL versprochene Umlaufmotor nicht wie abgesprochen kommen würde. Die ersten beiden Gutachten hat das Flugzeug anstandslos durchlaufen.